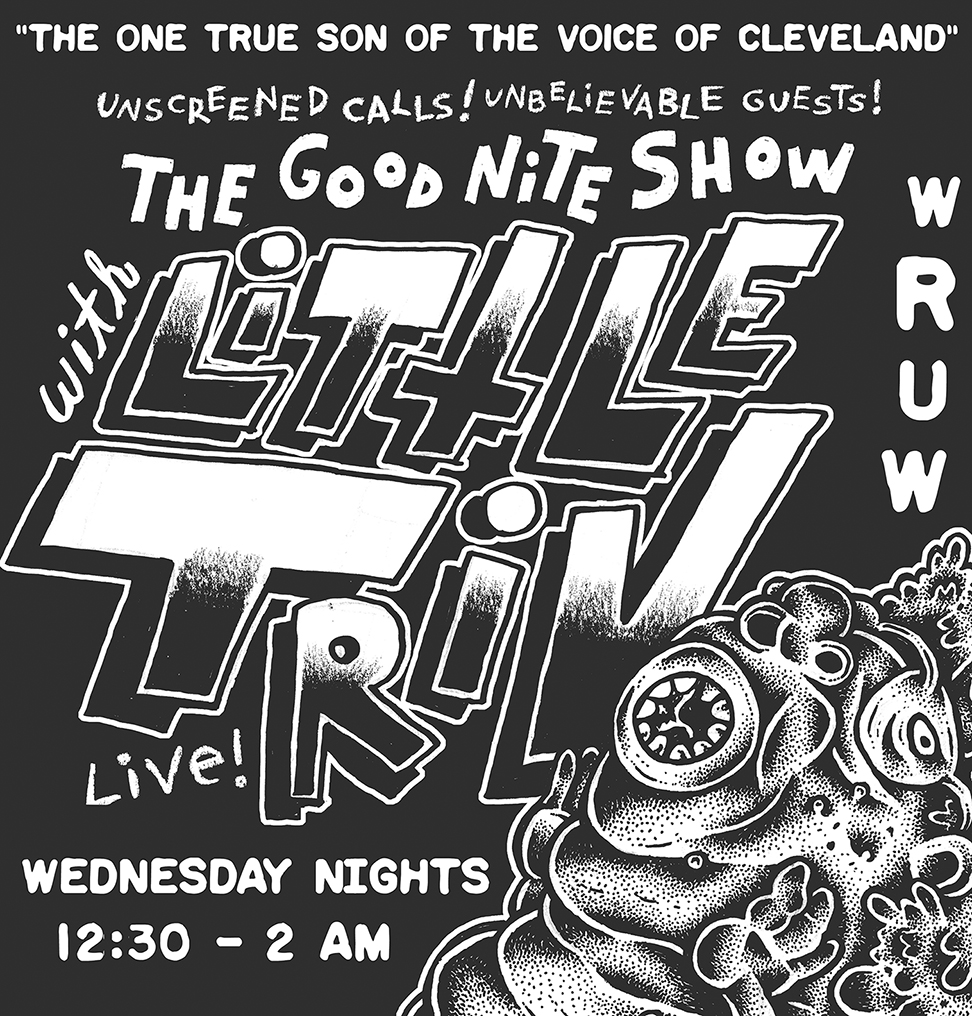 Little Diesel is all alone this time with no co-hosts to mask his insufferably bland personality. Landon Lammagin is dutifully spending more and more time "working" over on Lakeside Avenue, while Seph simply had no excuse. Diesel explains misinterpretations, complexities of perception, and mistaken vacations. Open your ears and your heart as a high-IQ dump truck driver spends the better part of 32 minutes on the phone with fat little Diesel. Thanks. If you make it through this one, good on you kid.
Wow! Go to patreon.com/goodniteshow to pledge a pathetic 25 cents each week to gain access to a weekly bonus show, LAMMIGAN & LAMMIGAN, for all the Lammigan you could ever ask for!
The Good Nite Show w/ Little Triv is recorded live on the radio every Wednesday night from 12AM - 1AM on WRUW, 91.1FM in Cleveland. Stream it live on the radio or at wruw.org, or wait til the next day for the full recorded episode.