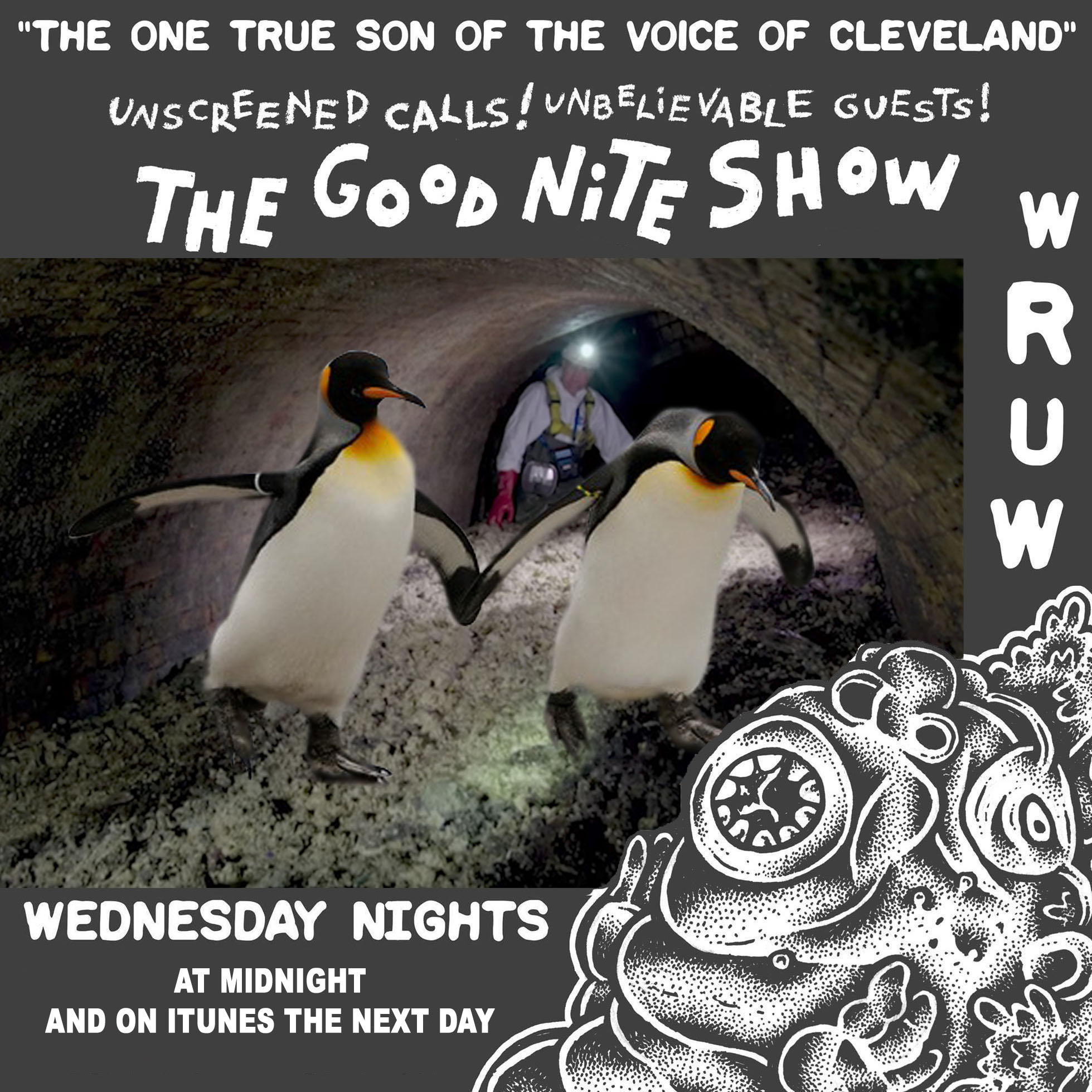 Will this episode be worth the wait? I don't know. The show is disrupted immediately by snooty social worker Brian French, who unleashes a flurry of accusations against Diesel and Seph about the way they treat one Landon Lammigan. Denouncing Mr. French with proclamations of Low T, it's all revealed to be one of Lammigan's tricks, albeit a bit more mystical in nature than usual. Turns out, Lammigan can siphon his life force into a dual entity! What does that mean, exactly? A whole lot of nuthin. Later, the boys field calls from a Lammigan wannabe who claims to know Guantanamo torture strategies, then they argue about how they'd make penguins fly. It's a good one, folks, finally. Folks! Folks... folks.... FOLKS! folks...
Wow! Go to patreon.com/goodniteshow to pledge a pathetic 25 cents each week to gain access to a weekly bonus show, LAMMIGAN & LAMMIGAN, for all the Lammigan you could ever ask for!
The Good Nite Show w/ Little Triv is recorded live on the radio every Wednesday night from 12AM - 1AM on WRUW, 91.1FM in Cleveland. Stream it live on the radio or at wruw.org, or wait til the next day for the full recorded episode.