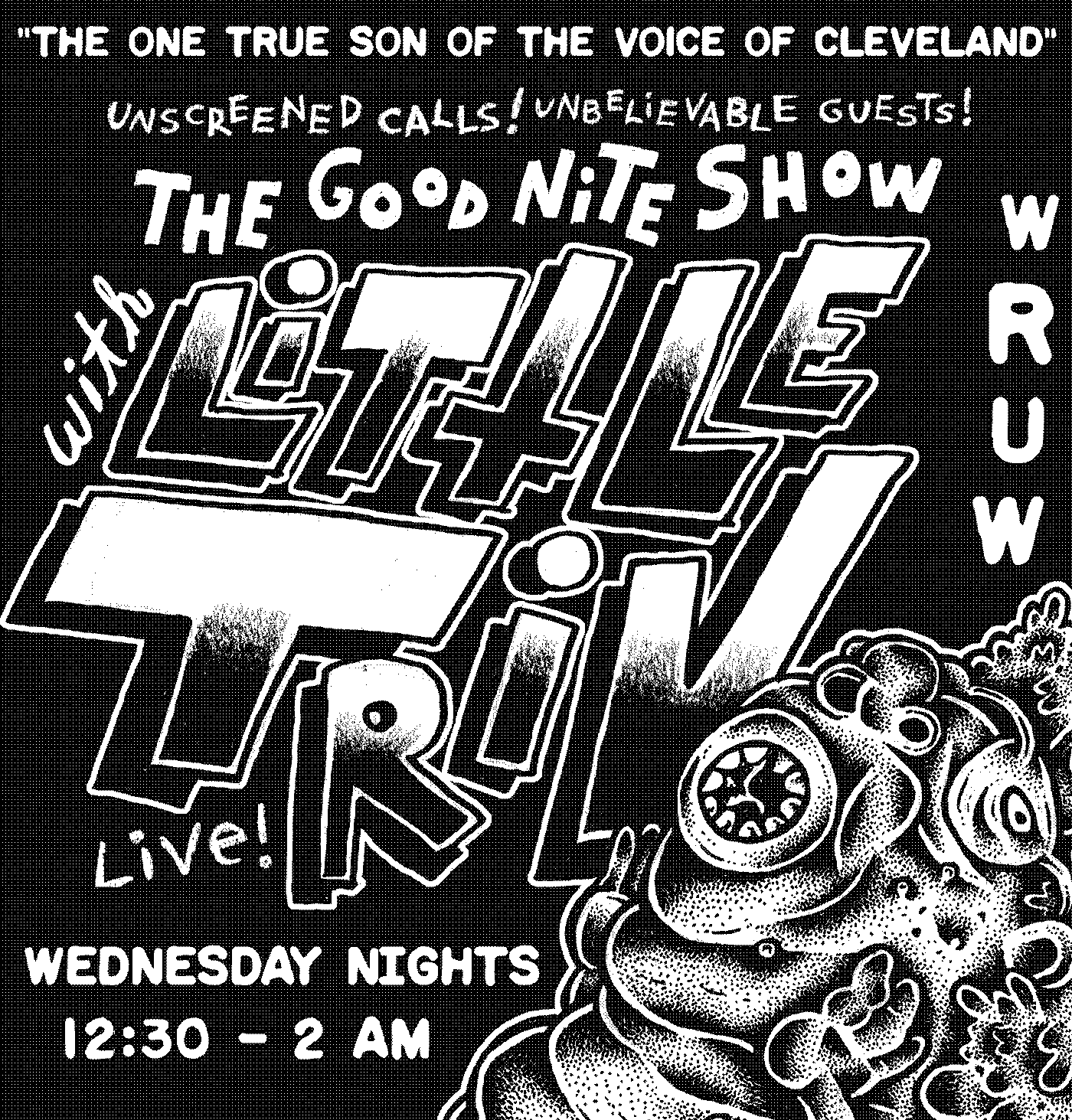 Is it true? Is the FCC on to us? In this episode, some of the most splendid moments were mysteriously eliminated, and now you'll never hear about Lammigan's temp job where he ate soup and slept in a bunk bed, and you'll never know about Diesel's anti-racist views. It's probably your fault, listener. You ratted us out, didn't you? Maybe we are targeted individuals after all... Sorry to hear that. Anyhow, Lammigan's dear, quiet friend Lee, a shapeshifter, stopped by to tease the boys with his strange body. Our decrepit disc jockeys also receive several callers, including the murderous Officer Monday from the Lakewood Police Department, the gagging fanboy known only as Ballbag, and a John Doe who didn't have a whole lot to say! At the end of the show, Lee discovers that shapeshifting into a 600-lb body actually hurts, and the legendary Cyber Terrorist transforms Diesel into a muppet. What a twist... Thanks for listening.
Wow! Go to patreon.com/goodniteshow to pledge a pathetic 25 cents each week to gain access to a weekly bonus show, LAMMIGAN & LAMMIGAN, for all the Lammigan you could ever ask for!
The Good Nite Show w/ Little Triv is recorded live on the radio every Wednesday night from 12AM - 1AM on WRUW, 91.1FM in Cleveland. Stream it live on the radio or at wruw.org, or wait til the next day for the full recorded episode.