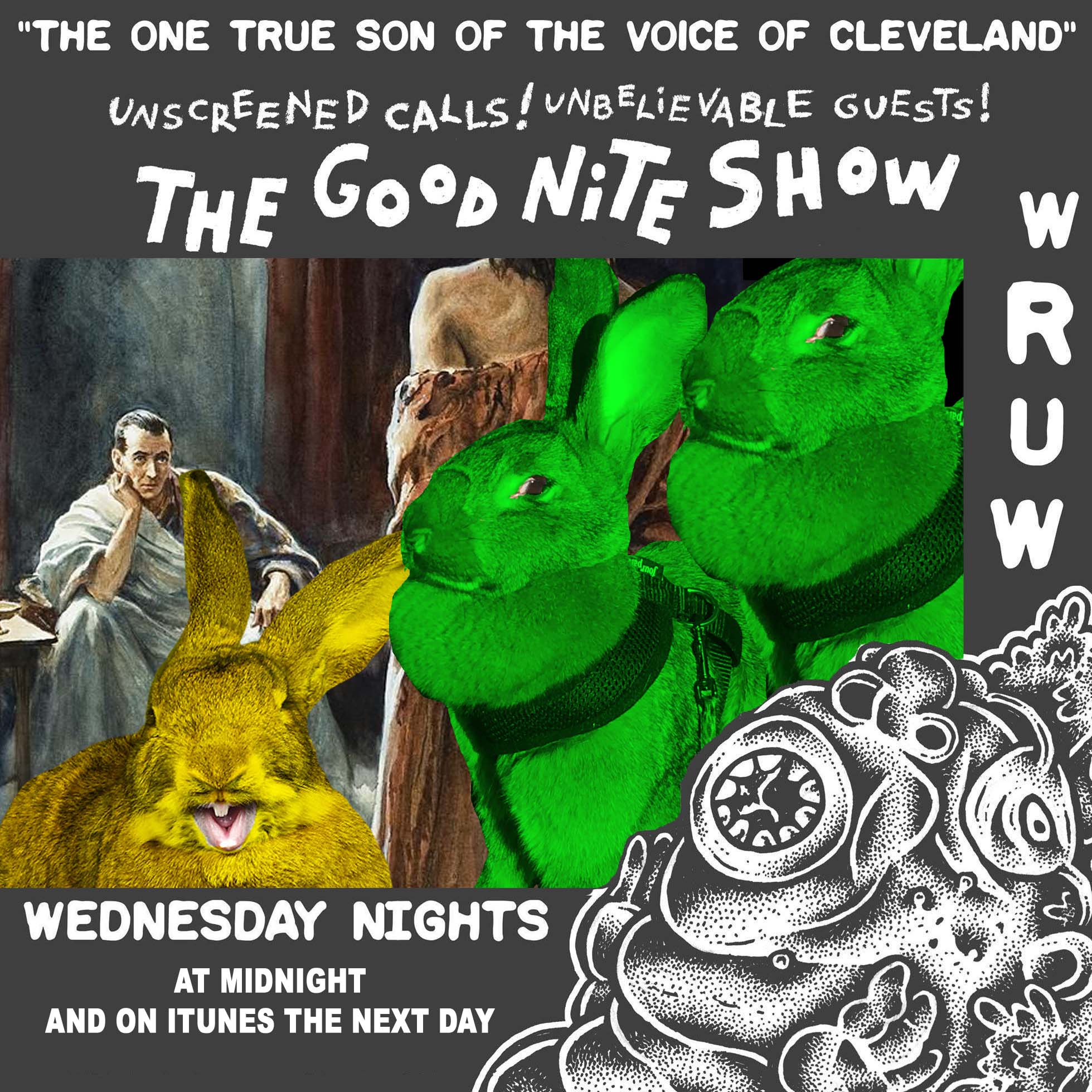 LIMITED EDITION T-SHIRTS are now available for pre-order at makethemwonderwhy.bigcartel.com! This is your only chance. Once they're gone they're gone...
Yoo-hoo! Giant 300-lb rabbits for sale! Happy Easter, because this week, Lammigan is back and he's got some scary Flemish Giants for sale. Listen as he attempts to swindle Diesel, a low-brow caller, and even a REAL Catholic priest into renting out these ravenous animals for a nominal (and hefty) fee. Say, did someone mention Pontius Pilate? And why is Lammigan so intrigued by this historical Roman figure? And just why does Diesel nickname Jesus "Criss Cross"? Find out in the boys' very first EASTER SPECTACULAR!!!
Wow! Go to patreon.com/goodniteshow to pledge a pathetic 25 cents each week to gain access to a weekly bonus show, LAMMIGAN & LAMMIGAN, for all the Lammigan you could ever ask for!
The Good Nite Show w/ Little Triv is recorded live on the radio every Wednesday night from 12AM - 1AM on WRUW, 91.1FM in Cleveland. Stream it live on the radio or at wruw.org, or wait til the next day for the full recorded episode.