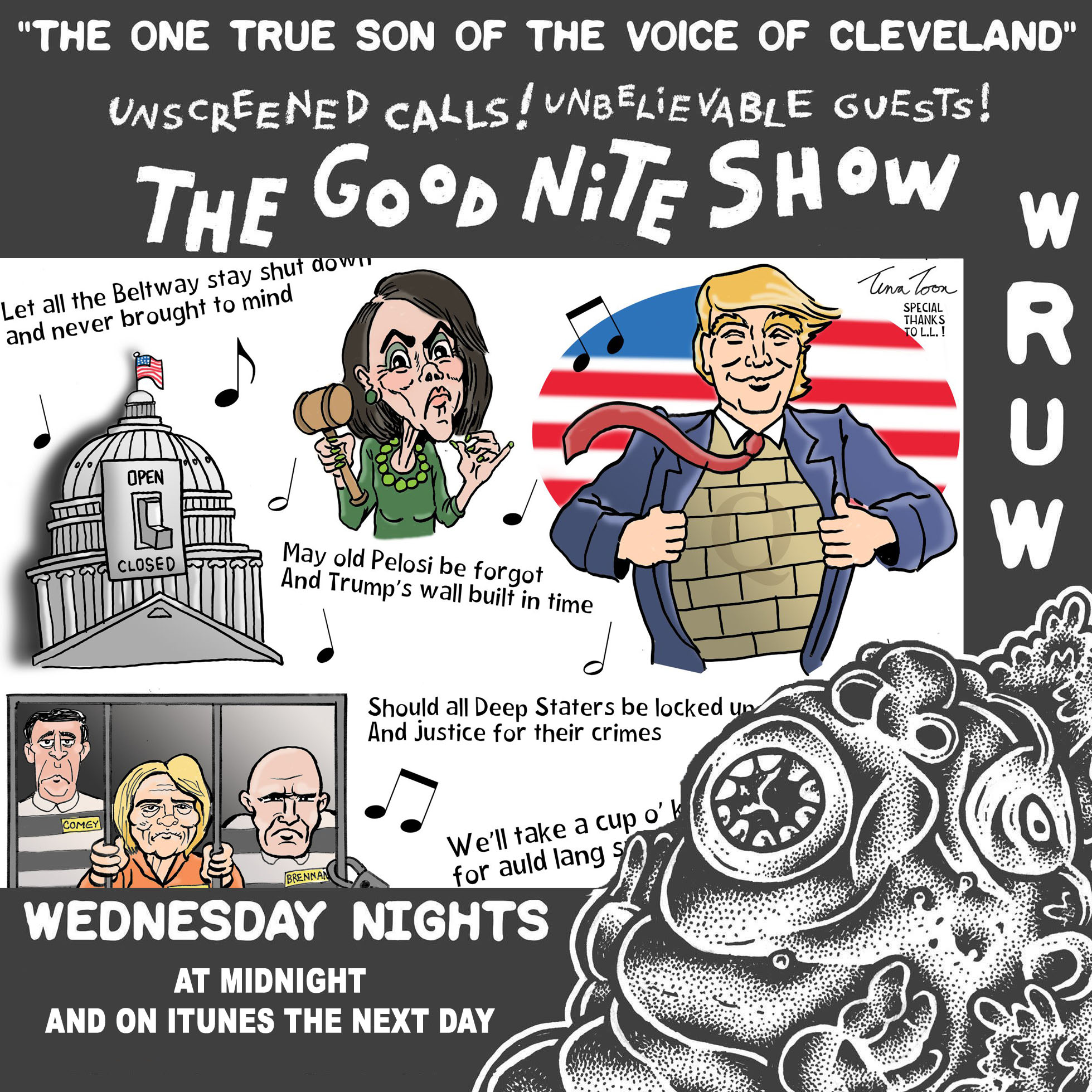 It's time to pop open that sparkling grape juice and start grab-assin' that crab dip, 'cause you're about to celebrate New Year's with the most cynically conceived duo of all, the sweetly sadistic Landon Lammigan and the happily hopeless Diesel! First, everyone's favorite conservative political cartoonist BENJAMIN GARRISON joins the boys again (perhaps too soon) to babble about the same garbage as last time. The boys are spooked out their wits when their thick-skulled guest's political beliefs are challenged by several callers. Nevertheless, Mr. Garrison finds himself pompously arguing with an 8 year-old on the phone. Yup, we never said it wasn't that kind of show, folks... Finally, Mr. Garrison is so impressed by Lammigan's version of "Auld Lane Syne" that he orders his wife, Tina, to create a cartoon loosely based on the idea, with "special thanks to L.L." Bleh! Yucky. That stinks. See you in 2019...
Wow! Go to patreon.com/goodniteshow to pledge a pathetic 25 cents each week to gain access to a weekly bonus show, LAMMIGAN & LAMMIGAN, for all the Lammigan you could ever ask for!
The Good Nite Show w/ Little Triv is recorded live on the radio every Wednesday night from 12AM - 1AM on WRUW, 91.1FM in Cleveland. Stream it live on the radio or at wruw.org, or wait til the next day for the full recorded episode.