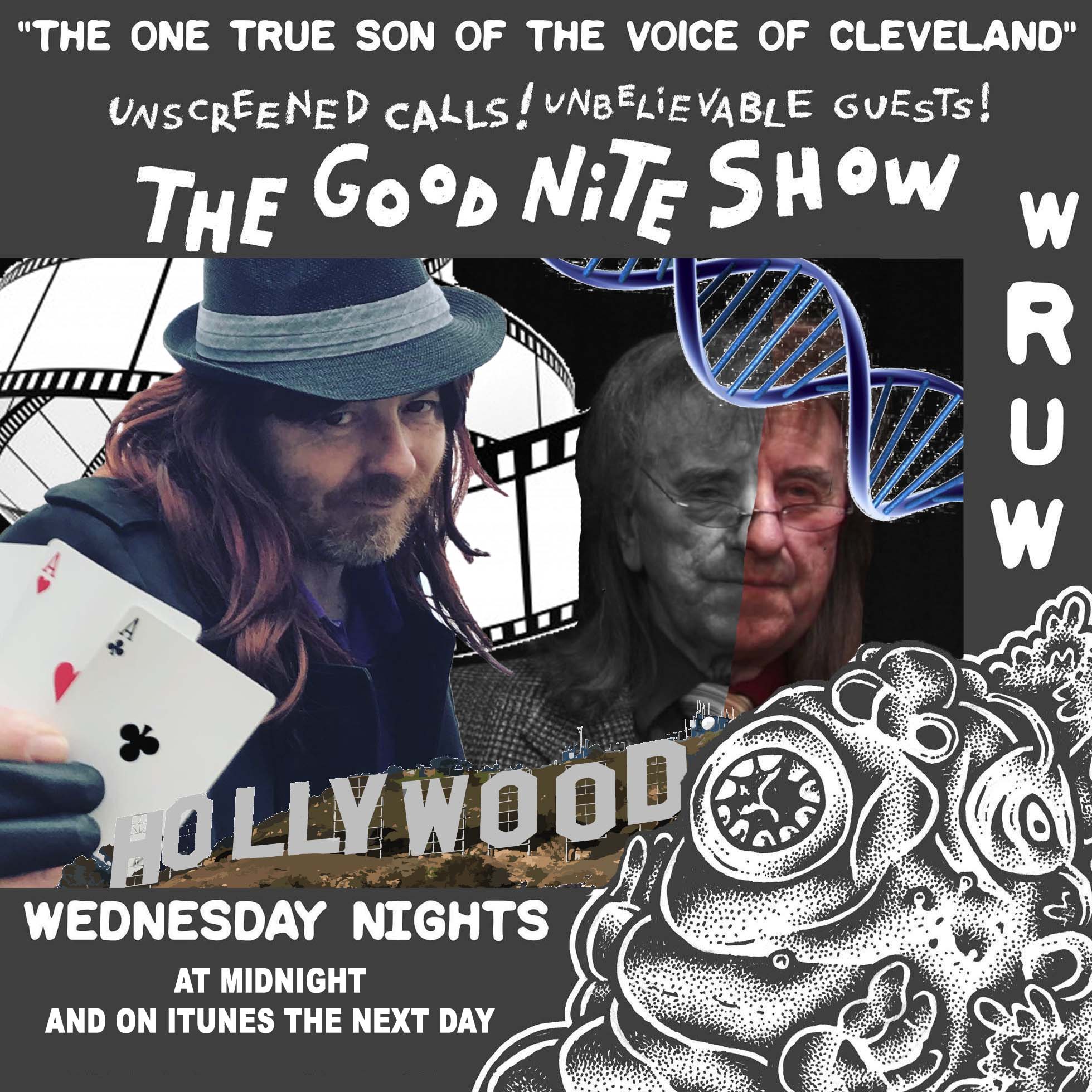 LIMITED EDITION T-SHIRTS are now available for pre-order at makethemwonderwhy.bigcartel.com! This is your only chance. Once they're gone they're gone...
The boys are back from Spring Break! Seph went to Cuba, and Lammigan planned to go to Hollywood before his plans went to hell. But he was so inspired by his dreams that he invited Hollywood filmmaker STEPHEN GROO of (Utah) WOLF PRODUCTIONS to join him for a chat about movies, gloating, showboating, Deadpool, being rude, working with big-headed Hollywood stars, and, of course, Native American ancestry. Later, a needy AAGE NOST, Master of All Things You Are Not Supposed to Know About, hijacks the show to ramble about a de-aging enzyme. LOTS of callers, LOTS of big moments... this is an episode to listen to with the entire family! Check out GROO at Utah Wolf Productions on YouTube and Facebook and @utah_wolf_productions on Instagram. You know where to find Aage...
Wow! Go to patreon.com/goodniteshow to pledge a pathetic 25 cents each week to gain access to a weekly bonus show, LAMMIGAN & LAMMIGAN, for all the Lammigan you could ever ask for!
The Good Nite Show w/ Little Triv is recorded live on the radio every Wednesday night from 12AM - 1AM on WRUW, 91.1FM in Cleveland. Stream it live on the radio or at wruw.org, or wait til the next day for the full recorded episode.