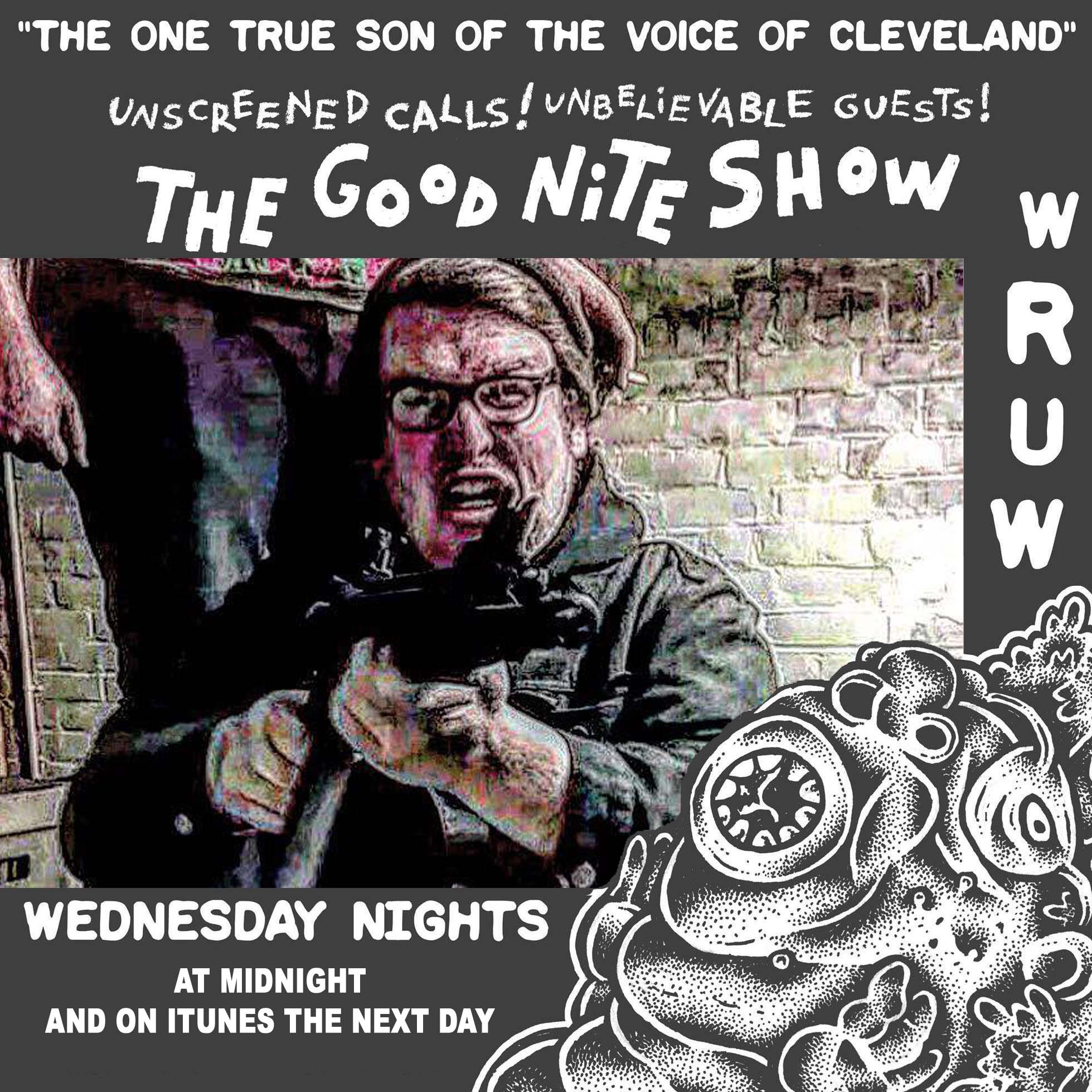 LIMITED EDITION T-SHIRTS are now available for pre-order at makethemwonderwhy.bigcartel.com! This is your only chance. Once they're gone they're gone...
Historically speaking, this is a bad episode. But those who know Little Diesel and his gang of piss-lipped ingrates know that the bad episodes are actually the GOOD episodes, because they know that there are no good shows and there are no bad shows. Little Diesel and Seph welcome a desperate Talent Buyer for extremist music groups and learn about the lesser known side of an extremist lifestyle, for better or worse. They talk to a few callers and end the show with a hurried discussion about sex. Buy one of those new shirts so we can start production on our TV show. Thanks..
Wow! Go to patreon.com/goodniteshow to pledge a pathetic 25 cents each week to gain access to a weekly bonus show, LAMMIGAN & LAMMIGAN, for all the Lammigan you could ever ask for!
The Good Nite Show w/ Little Triv is recorded live on the radio every Wednesday night from 12AM - 1AM on WRUW, 91.1FM in Cleveland. Stream it live on the radio or at wruw.org, or wait til the next day for the full recorded episode.